IHRA LILL SCHARNING
OFFEND ONE AND YOU OFFEND THEM ALL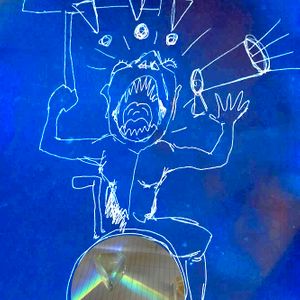 Ihra Lill Scharning's sound piece Offend One and You Offend Them All. Somewhere between twelve and twenty-one percent of the population is living with a disability – of visible, invisible, physical, cognitive, combined, or undefined natures. There is one-third of a chance that you yourself will become disabled during your lifetime. Maybe for only a week or two or permanently. This largest marginalized group in society has nothing in common as individuals. Scharning's sound mix contains fragments of their stories—borrowed, stolen, exchanged, and recycled in this one-hour piece.
Ihra Lill Scharning (b 1986) is an artist living and working in Oslo, Norway. Attended Malmö Art academy from 2009-2014. Alongside an art practice as a filmmaker, visual artist, and storyteller, Ihra Lill is working as an advisor and crip activist, fighting for disability rights.
http://www.ihralill.com/about
Curated by https://theunion.no/
NIGHT SHIFT
BEST HITS & RADICAL POLITICS , THE COMMON LIVINGROOM
In this series of podcasts and audio labs, our guests will be creating political mashups featuring their best hits on protest songs, political speeches, and more. Radically reflecting on issues spanning from social movements, national and international politics, critical theory, and pressing topics on our current cultural life.